LOCATION: South Main Baptist Church
DATE & TIME: Saturday, September 20, 2014 from 9:00a to 3:30p – registration opens at 8:30a
MEALS: Breakfast, lunch, and the van tour are included in your registration cost.
LODGING: For our out of town guests, there are a number of great hotels near the church.
Affordable and Close: Extended Stay Greenway Plaza
Hip, Pricey, and Very Close: La Colombe d'Or
Middle of Road: Holiday Inn Downtown or Medical Center
SPEAKERS:
– Given Kachepa, orphaned at age 9, brought to the United States at age 11, was one of the members of the famous Zambian Boy Choir who were enslaved by a Baptist Minister and his wife until rescued while singing at a church in Colleyville, Texas (Read the CNN Article OR watch the CNN interview with Given)
– Felicia Hyde, is a speaker, advocate for the victims of slavery, and Juvenile Supervision Officer in Dallas, who began being exploited in the commercial sex trade at 15 years old (Read more about Felicia at Fredrick Douglas Family Initiatives)
– Lorenzo Ortiz, the Pastor of Emanuel Baptist Church of Laredo, Texas, who was as a young man himself a victim of trafficking and smuggling, and now ministers to at-risk and trafficked persons on the Texan and Mexican sides of the Border.
– Nell Green, our CBF Field Personnel in Houston. She and her husband Butch work with the Islamic Community, Refugees, International Students, and Human Trafficking awareness and involvement (Read more at the CBF Blog)
– Miriam Kagaso, originally from Africa, Mariam was brought into the United States under false pretenses where she was forced to work in a home. Although raised Muslim, she miraculously found truth in Jesus Christ and by her faith was able to escape the bondage of human trafficking. Today, she continues to share her testimony at churches, Mosaic Family Services and interviews at radio stations, such as 89.7 Power FM and KDKR 91.3 FM.
SCHEDULE:
8:30 – Registration open (Welcome Center) and Breakfast Bites & Coffee (Fellowship Hall)
9:00 – Welcome & Orientation (Fellowship Hall)
9:15 – Morning Prayer & Prayer Walk Video (Fellowship Hall)
9:30 – Given Kachepa Keynote Address (Fellowship Hall)
10:00 – Break for Seminars or Van Tours
10:15 – Morning Van Tours Depart (off Colquitt St.) and First Morning Seminar Session (Gallery Rooms)
           LB 204    Mariam Kagaso
           LB 206    Felicia Hyde
           LB 210    Lorenzo Ortiz
10:45 – Break
10:55 – Second Morning Seminar Session
11:25 – Break
11:35 – Third Morning Seminar Session
12:00 – 1:00 – Lunch and Prayer Stations (Fellowship Hall)
12:15–12:45 – Constable Alan Rosen, Harris County Precinct #1 (Fellowship Hall during Lunch)
1:00 – 2:00 – YOUTH ONLY: Kristian Rose from Love146 on Social Media, Traffickers, and Youth (Fellowship Hall)
12:45 – Afternoon Van Tours Depart (Off Colquitt) and First Afternoon Seminar Session (Gallery Rooms)
        LB 204    Mariam Kagaso
        LB 206    Felicia Hyde
        LB 210    Lorenzo Ortiz
1:20 – Break
1:30 – Second Afternoon Seminar Session
2:00 – Break
2:15 – Call time for Youth singing in worship service (Sanctuary)
2:10 – Third Afternoon Seminar Session
2:40 – Break / Prayer Stations (Gallery Rooms & Foyer)
3:00 – Service of Confession and Commitment (Sanctuary)
3:30 – Final Walk by Prayer Stations (Foyer)
For more information contact Kevin Sinclair at kevin@smbc.org
Faith & Freedom: Midtown is in partnership with Faith & Freedom Week through United Against Human Trafficking (Formerly Houston Rescue and Restore). Additionally, thank you to Elijah Rising for their help and support for this event.
Nefarious and Not My Life may be checked out from the Church Library at South Main and watched prior to September 20th.
Nefarious: Merchant of Souls Trailer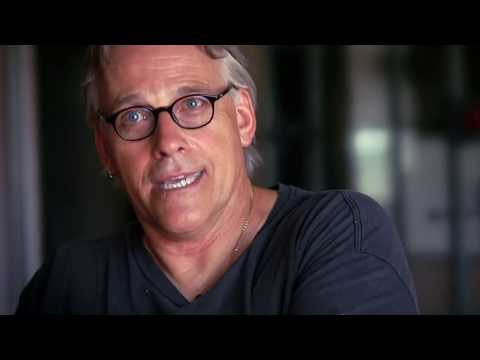 Not My Life Trailer